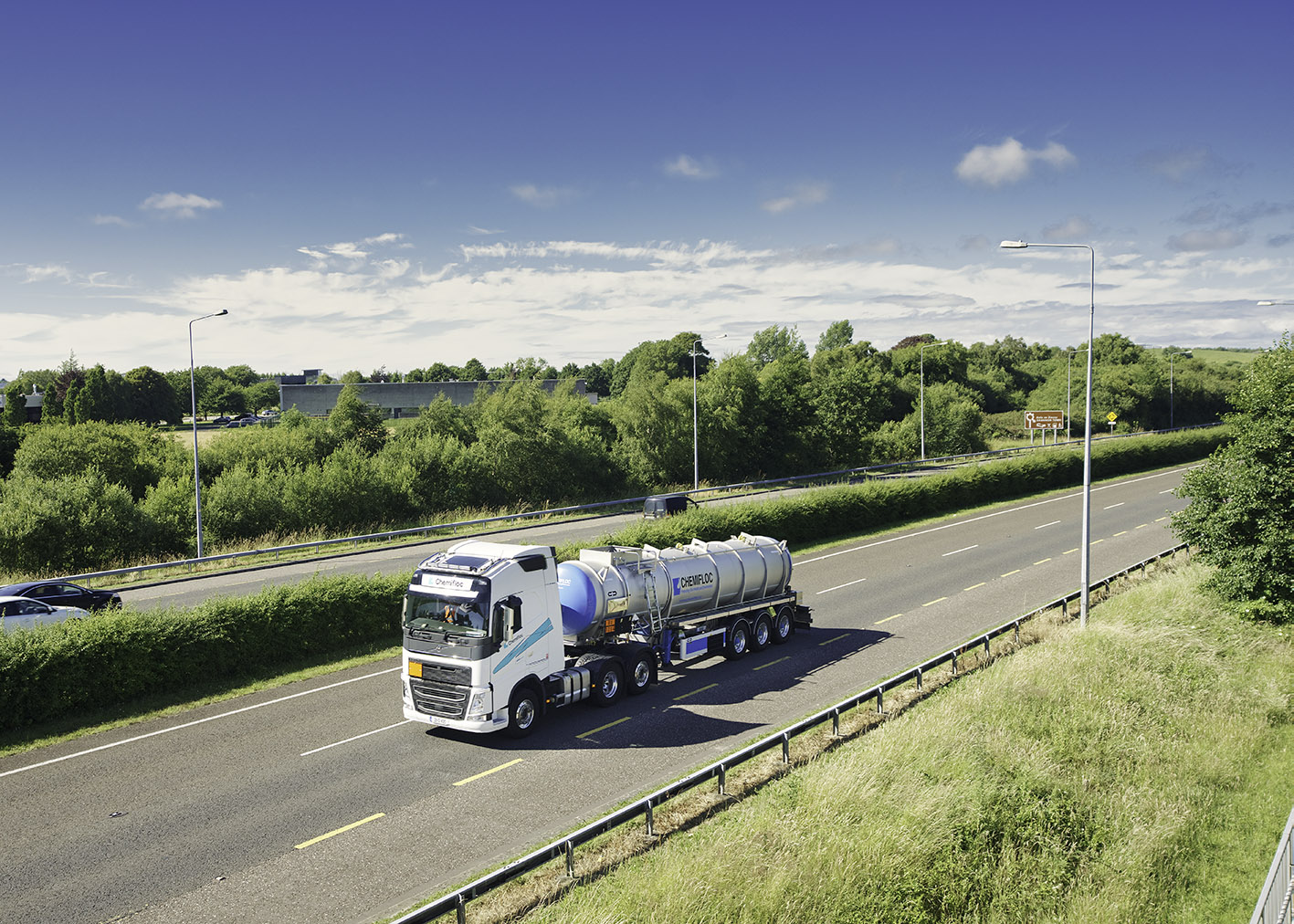 Chemifloc Group History
Over 40 years of growing and servicing Irish and International Businesses
Chemifloc was established in 1981 and commenced the production of Mannich-type Polyelectrolyte, used for dewatering wastewater sludge in 1982. Our facility in Smithstown employed only three people at the time. The company became the agent for SNF Floerger in the same year, allowing us to provide a wide range of Polyelectrolytes for various water and industrial applications.
In 1983, Chemifloc's expertise in the water and wastewater sector earned the company an appointment as the Irish agent for E&A West of Derby, the leading manufacturer of Ferric Sulfate. This partnership flourished, leading to the establishment of Uisce Glan Teo, an Aluminium Sulfate production facility, in Spiddal, Galway, in 1985. By this time, Chemifloc had broadened its chemical offerings, supplying a wide range of products, including Alum, Ferric Sulfate, Polyelectrolytes, Activated Carbon, and Soda Ash, to the water industry. The company also developed Novel Coagulants based on Alum, such as Chemifloc 101, an Alum-Ferric blend, and Chemifloc 103, an Acid-Alum blend, which exhibited superior performance in certain potable water applications.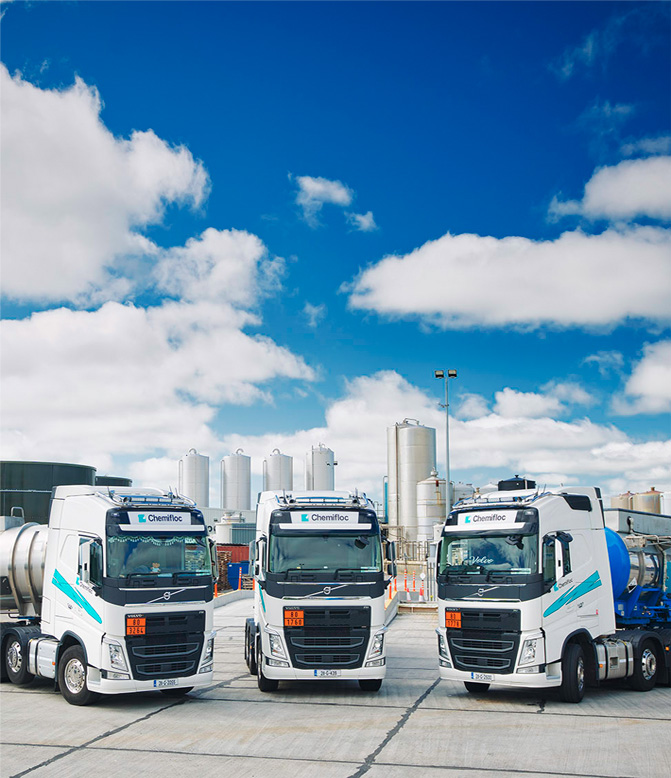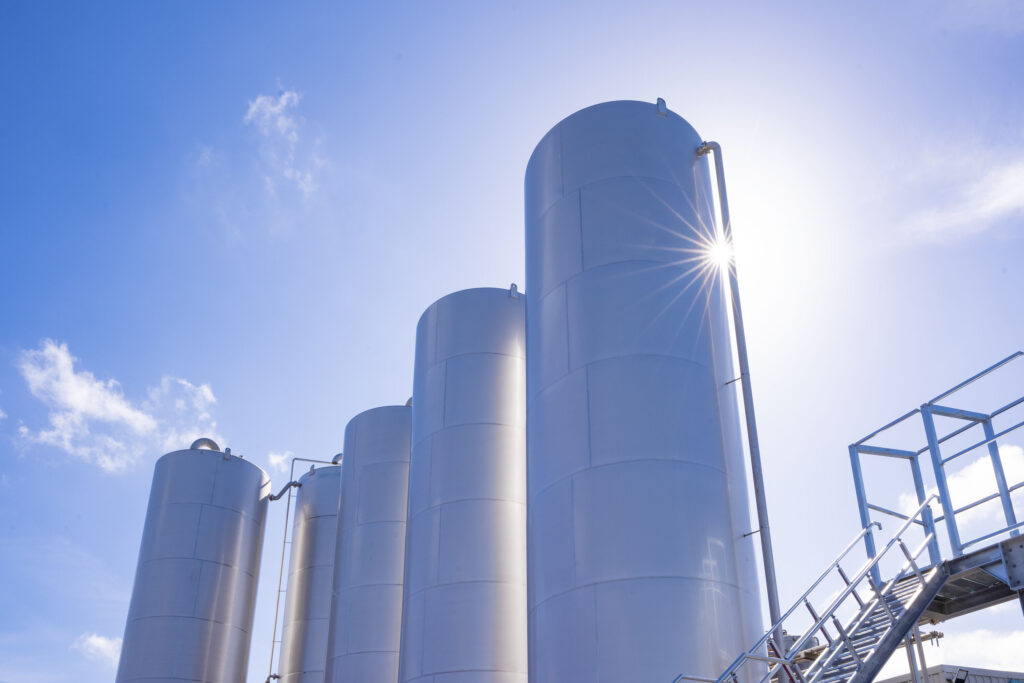 Major Investment through the Years
In 1991 when the company was awarded the National Contract for the Supply of Fluosilicic Acid. The contract, which Chemifloc held for several years, served as a testament to the company's unwavering commitment to excellence. In 1996, ICI, the owners of E&A West, made the strategic decision to withdraw from Uisce Glan Teo, and Chemifloc became the sole owner. Site restrictions at Spiddal prompted Chemifloc to make a bold investment in setting up a new production facility in Shannon for the manufacture of Alum. The company spared no effort in building a state-of-the-art plant, which began producing Ferric Nitrate for septicity control in wastewater applications and the photographic industry.
As Chemifloc continued to grow and expand its markets, it encountered uncertainty about the security of supply in 2001, which led the company to explore the feasibility of producing Ferric Sulfate. A decision to proceed with this was taken in 2002, and the plant was installed, enabling Chemifloc to commence production of Ferric Sulfate. Today, the Shannon facility manufactures a diverse range of high-quality products, including Aluminium and Ferric Sulfates, Ferric Nitrate, and Blended Inorganic Coagulants, which have earned the company a reputation for excellence in the industry.
Foynes Port and acquiring Goulding Chemicals
In 2002, the Foynes Port facility was established to enhance the unloading and storage of bulk-delivered chemicals for use on-site in Shannon. Over the years, this site has undergone significant expansion, and it now includes the processing and direct delivery of materials to customers. These enhancements have enabled Chemifloc to offer more comprehensive services to its customers.
In 2017, Chemifloc made a strategic acquisition of Goulding's Chemicals, which was subsequently renamed GI Chemicals. In the wake of further expansions at the Foynes facility, GI Chemicals was relocated from Cork to Foynes in 2020. This move has considerably bolstered the Chemifloc group's capabilities to serve its customers even better.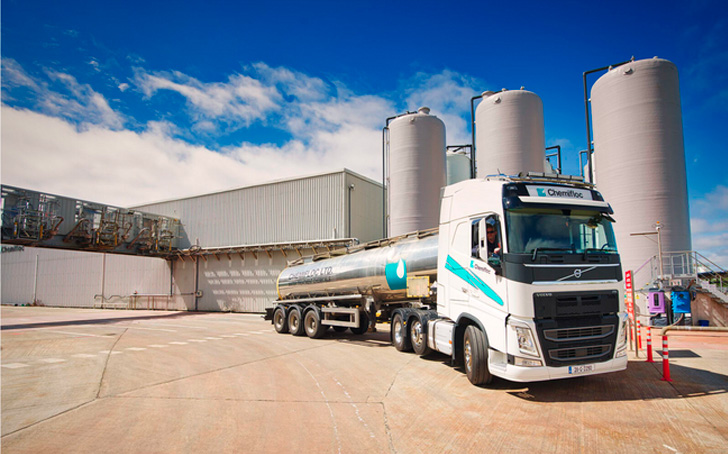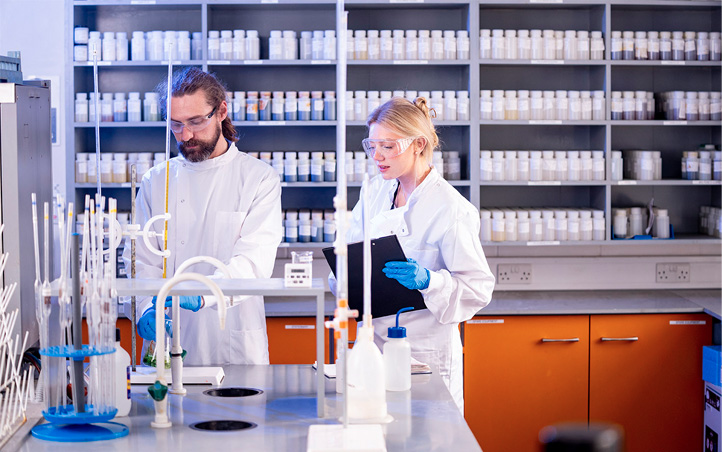 The expansion of R&D to drive innovation and support industry
In 2017, Chemifloc took a significant step forward in our commitment to providing exceptional service and support to our customers by expanding our facility and services. We added a cutting-edge Water Laboratory which has enabled us to continuously optimize our current practices within the industry while also engaging in forward-looking research projects. Our dedication to excellence was recognized in 2022 when our Chemilab earned INAB accreditation for its water testing services.
Our experienced and knowledgeable Chemilabs technical team is dedicated to ensuring that our customers receive the most innovative solutions and the highest level of support possible. We work tirelessly to stay ahead of the curve in terms of industry best practices and emerging technologies, and we are proud to partner with our customers to help them achieve their goals.
The Company continues with its R & D program, adding to its portfolio of products.
Chemifloc has a long-standing commitment to providing exceptional service and quality to our valued customers since our establishment. Our dedication to customer satisfaction was recognized in 2002 when we achieved the ISO9001 quality standard. We take pride in offering a diverse range of high-quality products and services that are tailored to meet the unique needs of each customer. As we continue to grow, we remain committed to expanding our product line to provide unparalleled service to our customers while maintaining affordability and ensuring the best value for their investment.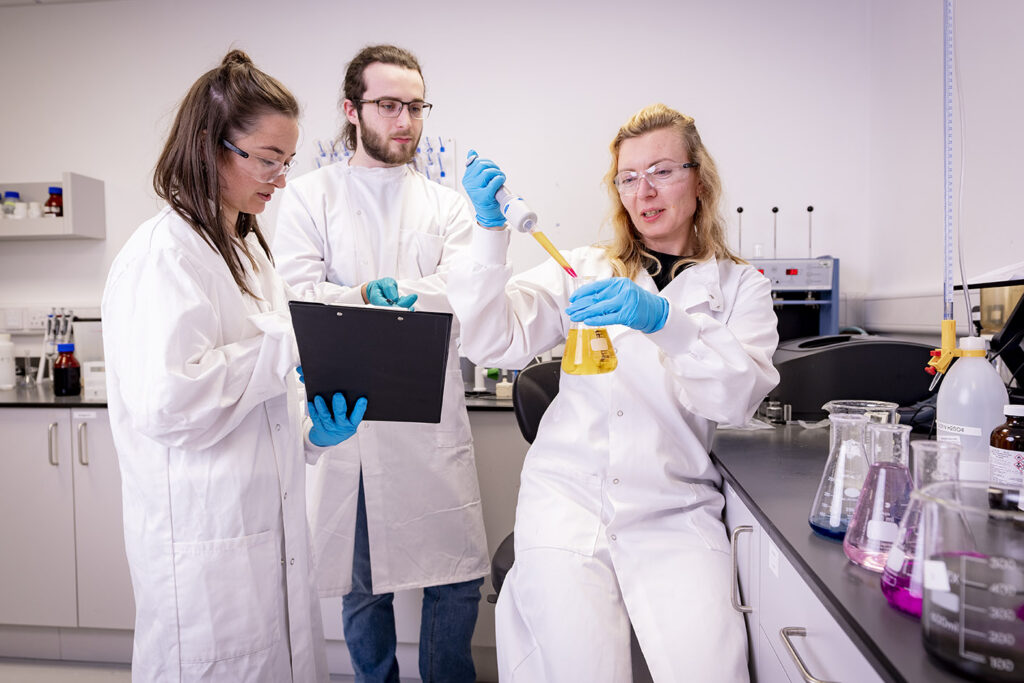 How can we help?
If you are interested in knowing more about ourproducts and services, please contact us.