The Chemifloc Group
Welcome to the Chemifloc Group! Our Group comprisesChemifloc, GI Chemicals and Chemilab. With major operations in both Shannon and Foynes, we are proud to manufacture a wide range of high-quality chemicals and distribute them throughout Ireland. We are also a trusted partner of major European suppliers, and we maintain large inventories of chemicals in Ireland to ensure the security of critical supplies to our clients. Our self-owned chemical tanker fleet is the largest in the country and facilitates rapid distribution.
At Chemifloc, we're dedicated to providing an extensive range of chemical products to meet the needs of the water, wastewater, dairy, pharmaceutical, automotive, and general industries. Our commitment to excellence is also evident in the comprehensive range of primary coagulants, coagulant aids, and odour control chemicals that we offer to Ireland's water and effluent industry.
With over 40 years of experience, our team of experts combines manufacturing capability, industry knowledge, product development, and technical expertise to create solutions tailored to meet our customers' unique needs. Whether you're looking for a custom solution or need assistance choosing the right product from our extensive range, our team is always ready to help.
At the Chemifloc Group, we're more than just a chemical supplier. We're your partner in success, dedicated to providing exceptional products and unparalleled service every step of the way.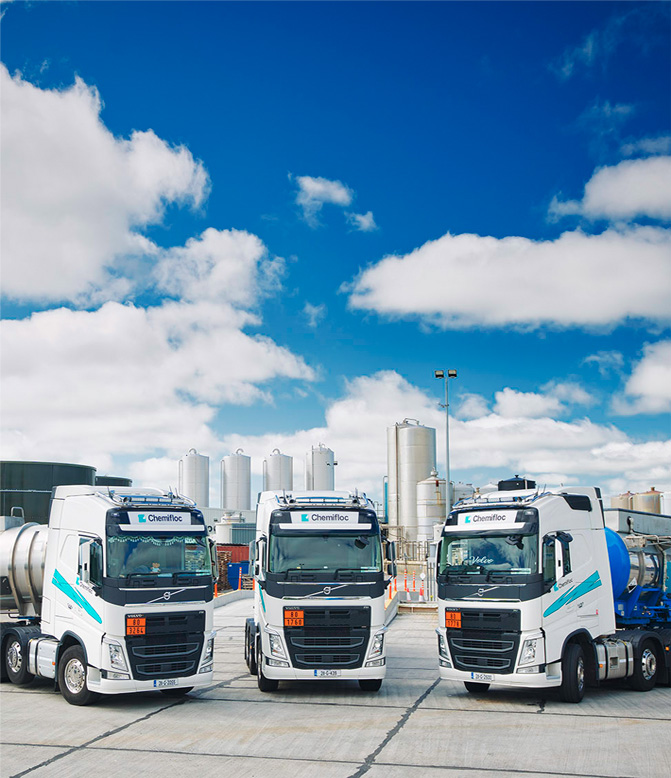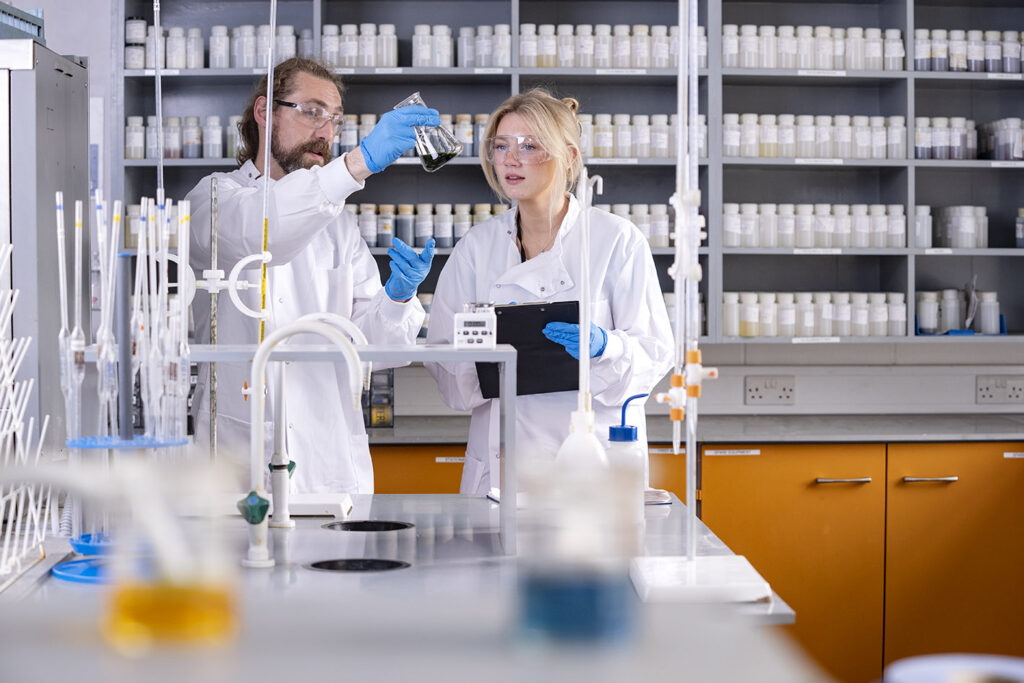 OVER 40 YEARS OF EXPERIENCE
Why companies choose Chemifloc Group
A leader in chemical supplies
Extensive product range
Large-scale manufacturing
Global supply sources
Major storage capacity
Largest tanker fleet
Safe, rapid distribution
Creative solutions
R&D facilities
Strong support services
A trusted partner
Take a photo tour of our facilities

Our Products
Chemifloc offers an extensive range of chemical products in the following categories:
Inorganic
Coagulants
Our chemicals are added to water to form aluminium or iron precipitates. These absorb impurities in the water as they form, functioning to clean the water supply of contaminants.

Potable (Drinking)
Water Polyelectrolytes
Potable polyelectrolytes are chemical flocculants used in the conditioning/ thickening of the sludge line in potable drinking water treatment. They help floc formation and removal.

Wastewater
Polyelectrolytes
Polyelectrolytes are chemical flocculants used in the conditioning/ thickening of the sludge line in wastewater treatment.

General
Chemicals
Chemifloc provide a wide range of general chemical products, including aluminium sulphate, ferric sulphate, sodium hypochlorite and fluoride.

How can we help?
If you are interested in knowing more about ourproducts and services, please contact us.