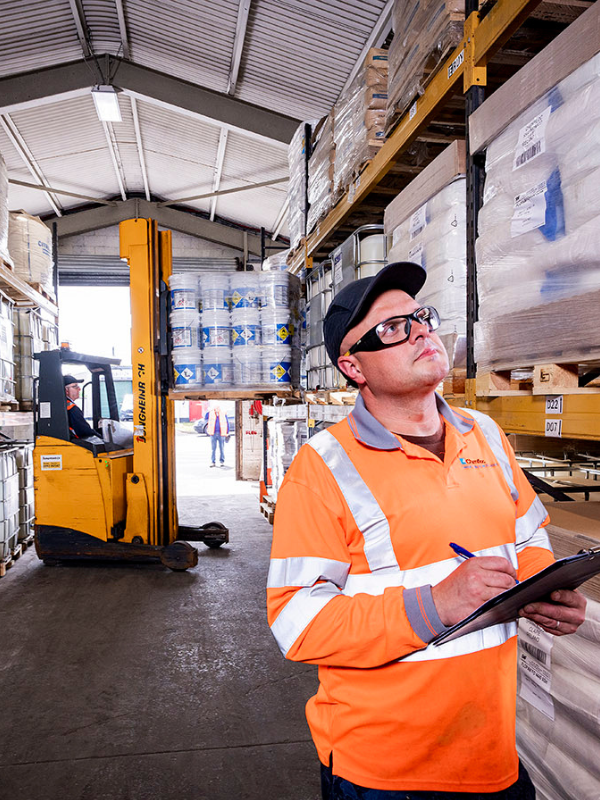 Our
Core

Competencies

Chemifloc's core competency in chemical distribution lies in consistently delivering the right product at the right price and always on time. Our unwavering commitment to the highest possible safety standards further distinguishes us as a true leader in the industry.

When it comes to selecting the right product, Chemifloc's dedication is unmatched. Our extensive product range, combined with a deep understanding of customer requirements, allows us to offer tailored solutions that precisely meet the needs of each client. Whether it's coagulants, flocculants, polymers, or other chemicals, the Chemifloc team's meticulous attention to detail ensures that the recommended products are carefully chosen to deliver optimal performance and results.

Chemifloc's commitment to providing competitive pricing is evident in every transaction. We understand the importance of cost-effectiveness for our customers and consistently strive to offer fair and transparent pricing structures. With our deep industry knowledge and strong relationships with suppliers, Chemifloc can negotiate the most favourable terms, ensuring that customers receive the best value for the required product.

Timeliness is a cornerstone of Chemifloc's operations. We recognise the significance of delivering products on time, every time. Our highly efficient logistics team and supply chain management, coupled with a proactive approach to inventory management, guarantee that customers can rely on Chemifloc for prompt and reliable deliveries. By meeting or exceeding deadlines, Chemifloc enables our clients to maintain smooth operations while meeting our own commitments.

Safety is at the forefront of Chemifloc's operations, and we hold ourselves to the highest possible standards. We adhere to strict safety protocols and regulations, ensuring that all products are handled, stored, transported, and delivered with the utmost care. Chemifloc's unwavering commitment to safety extends beyond our own operations; we actively promote safety awareness and provide guidance to our customers through on-site PDI reviews, creating a culture of safety throughout the industry.
Contact us
Choose Chemifloc as your trusted partner for unrivalled chemical solutions. Contact us today to experience our commitment to excellence, tailored offerings, competitive pricing, reliable deliveries, and unwavering dedication to safety. Let us support your chemical needs and contribute to your success.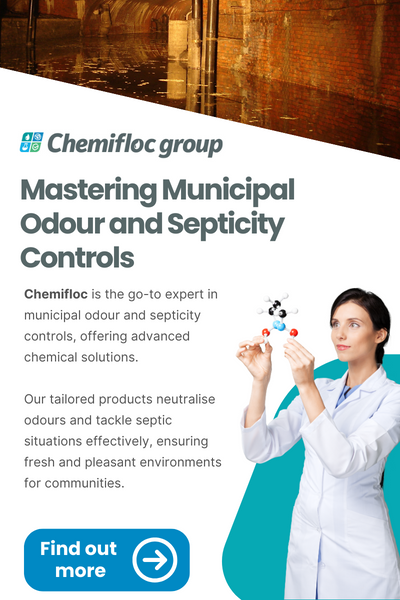 Our Full Product Range
Chemifloc offers an extensive range of chemical products in the following categories:
Inorganic
Coagulants
Our chemicals are added to water to form aluminium or iron precipitates. These absorb impurities in the water as they form, functioning to clean the water supply of contaminants.

Potable (Drinking)
Water Polyelectrolytes
Potable polyelectrolytes are chemical flocculants used in the conditioning/ thickening of the sludge line in potable drinking water treatment. They help floc formation and removal.

Wastewater
Polyelectrolytes
Polyelectrolytes are chemical flocculants used in the conditioning/ thickening of the sludge line in wastewater treatment.

General
Chemicals
Chemifloc provide a wide range of general chemical products, including aluminium sulphate, ferric sulphate, sodium hypochlorite and fluoride.

How can we help?
If you are interested in knowing more about ourproducts and services, please contact us.